SeaLandAire Technologies Main Office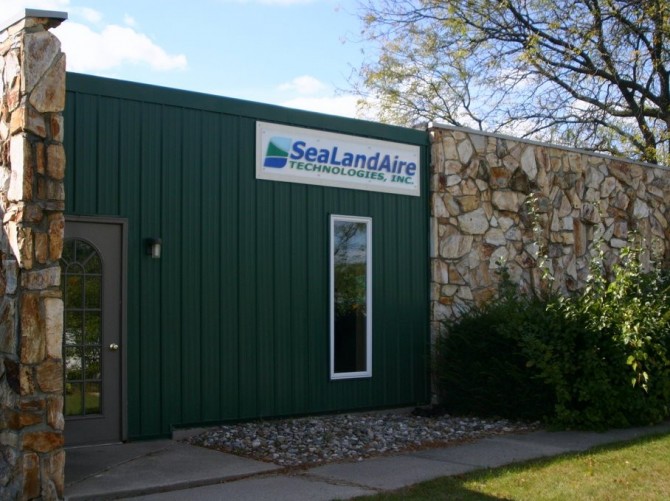 SeaLandAire Technologies, Inc., founded in 1997, is a privately owned small business located at 1623 Wildwood Avenue in Jackson, Michigan where it leases 14,000 ft2 of office including a lab area for the fabrication and testing of prototype assemblies. SeaLandAire meets the Government requirements for a small business under the criteria and size standards of FAR 19.102 and the regulatory requirements of 13 CFR Part 121. Approximately thirty-nine employees currently work for SeaLandAire. Our facilities comply with all applicable environmental laws and regulations for federal, state of Michigan, and local governments.
---
SeaLandAire has a wide variety of common computer aided design tools including SolidWorks and COSMOS Works for mechanical design. We use Eagle for schematics/PCB layout and SPICE for electrical design and analysis. Our primary modeling and simulation software tools used by all engineers are MatLab and Simulink. We also have specialized mechanical modeling programs such as NSRDC's FF-2E for free floating sensor systems, Top-Moor for ice-moored sensor systems, Bot-Moor for anchored sensor systems, and a MatLab-based static 3D catenary solver developed by SeaLandAire for hydromechanical flow analysis. SeaLandAire has also developed a 6 DOF 3D MatLab model for ballistics simulation. SeaLandAire owns a wide range of standard and specialized electronic and mechanical test equipment, including things like LabView testing software with A/D interface, digital oscilloscopes, and spectrum analyzers.
---
Specific to the development of hydrophone technology, we maintain an Actran acoustic calibrator with a custom LabView testing interface for hydrophone development and calibration. For larger arrays systems, we have access to a variety of computer tools for acoustic modeling of concepts and geometry